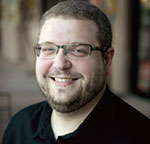 Garret Bolthouse
President/CEO
Garret Bolthouse has fostered the growth and development of The Envoy Group since 2007, bringing his training and expertise in business, software development, web development, and ministry. Garret studied Philosophy and Business at the University of Arizona. He and his wife Emily are greatly involved as youth leaders in their church family, and actively support a thriving community of young 20-something Christians from throughout the Tucson area.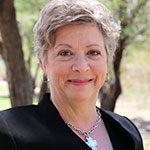 Tamara Bolthouse
Therapeutic Boarding School Placement Specialist
In addition to managing the Refer & Share Network of more than 80 residential and therapeutic boarding schools, Tamara is a writer, trainer, and resource consultant to parents of troubled teens. Tamara helped conceive the idea for the Refer & Share Network and helped to make it grow into a powerful resource for helping parents in need. She retains a degree in Business and Organizational Development from Spring Arbor University. She also has undergraduate study in radio broadcasting and Bible training from Cornerstone University and Bible Study Fellowship, as well as undergraduate study in Sports Medicine Athletic Training from Central Michigan University. She specializes in customer service and introducing new programs to the Refer & Share Network. She has worn many "hats" and served in many roles for the Envoy Group since its inception, in 1992.

Hope Councill
Therapeutic Placement Assistant & Coordinator
Prior to her work with The Envoy Group, Hope was an Admissions Coordinator at Heartlight Ministries, in Hallsville, TX. Growing up in Columbia, SC, Hope quickly found her love for the outdoors. Hope graduated with a bachelor's degree in Youth Ministries & Bible with an Outdoor Leadership minor from Columbia International University. Hope lives in North Carolina with her husband Ryan. Hope and Ryan were married in April, 2012.