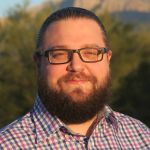 Garret Bolthouse, MA, MCFC, NCC
President/CEO
Garret Bolthouse has fostered the growth and development of The Envoy Group since 2007, bringing his training and experience in ministry leadership, writing, business, software development, and internet technologies. Garret and his wife (Emily) are licensed foster parents, and together have worked with teenagers and their families in a ministry setting for over 15 years. Garret holds a Master's degree in Marriage, Couple & Family Counseling from Regent University, and a bachelor's degree in Philosophy with a minor in Business Administration from the University of Arizona. Garret also maintains certification as a National Certified Counselor (NCC).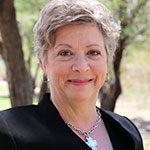 Tamara Bolthouse, MA, HS-BCP, Senior Chaplain
Therapeutic Boarding School Placement Specialist
Tamara Bolthouse is a writer, trainer, and resource consultant to parents of struggling teens and pre-teens. Having visited over 120 campuses since 2006, her knowledge of the therapeutic boarding school, residential treatment center, and wilderness therapy world is unparalleled in the industry. Tamara helped conceive the idea for The Envoy Group's professional network of more than 80 residential and therapeutic boarding schools and helped to make it grow into a powerful resource for families at no cost and absolutely zero obligation. She holds a Master's degree in Human Services with an emphasis in Grief Counseling from Regent University and a bachelor's degree in Business and Organizational Development from Spring Arbor University. Tamara maintains certification as a Human Services-Board Certified Practitioner (HS-BCP), is an ordained Senior Chaplain with the International Fellowship of Chaplains (IFOC), and an Advanced Certified Grief Recovery Specialist® (CGRS-A). She has as over a decade of Biblical Studies and Leadership Development experience gained while teaching and training leaders through the ministries of Bible Study Fellowship and Ministry Resources Institute.