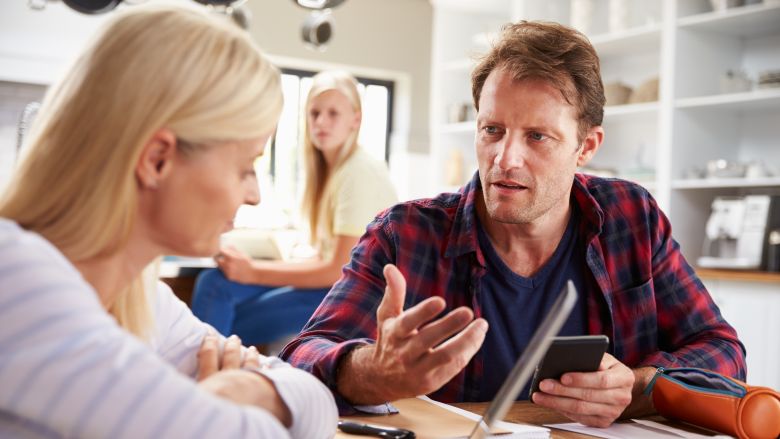 If you've spent countless hours scouring the internet for an appropriate, effective therapeutic boarding school, residential treatment center or wilderness therapy program for your struggling teenager, you're most likely either overwhelmed with information, incredibly confused, questioning whether you want to even place your child in a program due to the horror stories you're reading, or fearful that a program you can afford even exists. If it's any consolation, you're not alone, we talk to parents every day who feel the same way.
Before The Internet, There Were Educational Consultants
Before the internet became popular, the residential treatment industry built up a group of professionals called Educational Consultants. Educational Consultants interface with programs to discover how they operate and understand what they do best, so that they can provide parents with the information they need to make well-informed decisions. These consultants are paid a significant chunk of money by families to procure their expertise in finding an appropriate program.
Educational Consultants still exist today, but they in many ways have failed to keep up with the rise of the internet. The requirement put on parents, grandparents and guardians to pay upwards of $5,000 for basic information about extremely expensive programs they can't afford in the age of the internet is not only cost-prohibitive for most families, it's also totally unnecessary. The internet poses a significant challenge to the Educational Consultant industry, much like it does the travel agency industry or even the retail industry. In the age of information technology, information is free.
The logic is simple: why pay that much money for information you can find in a basic Google search? Major players in the residential treatment industry have fought internally about this for many years, but in our opinion, we simply must adjust the way we operate in order to meet the realities of our world today. We must counteract bad actors by being better than they are at their own game.
The Rise of Internet Marketing for Residential Treatment Programs
As the internet became more popular, entire programs rose to prominence or closed their doors based on the effectiveness of their internet marketing tactics. Certain groups seeking to capitalize on financial opportunities discovered that with enough seed money, they could start up and easily market a therapeutic program, regardless of their ability, training or experience. Internet marketing began to take shape and form major players in the industry.
Unfortunately, as we all know, not all information published on the internet is trustworthy, verifiable, or even true. Desperation often breeds manipulation, and families who are watching their child spin out of control are desperate for help. A number of abusive, unethical programs made unfounded promises to parents that they could help their teenager — in reality, they were probably doing the absolute opposite. Real horror stories began to surface, and multiple programs were investigated and/or raided by state and federal agencies, but only after a significant amount of damage was done.
Around the same time, several ineffective, yet extremely costly programs also began spending hundreds of thousands of dollars every year to promote their sub-par programs to desperate families via the major search engines. Their websites were incredible, their programs not so much.
These practices are still a significant problem throughout the industry, and they've become a challenge to well-run programs that are actually competent, compassionate, ethical, non-cost-prohibitive and highly effective. As a result of this challenge, the internet has become convoluted, confusing and discouraging to many parents who are searching for help.
There is Hope! Good, Effective, Well-Run and Affordable Therapeutic Programs Do Exist!
Believe it or not, there are actually great programs that do great work with teenagers at a reasonable cost. We know this because we've visited these programs, we regularly get feedback from parents who tell us their stories of transformation and healing, and we know and trust the owners and staff. We can help you find a potentially safe, competent, compassionate, ethical program that may be effective in meeting your teenager's needs.
To be clear, The Envoy Group is not an Educational Consultant firm. We can be classified as an information bureau. The information we provide to families is personally validated, 100% free to families regardless of their need or financial ability, and there is no obligation whatsoever for families to heed our suggestions. We have visited over 100 therapeutic boarding schools, residential treatment centers, and wilderness therapy programs across the country, and we receive feedback from parents directly. We can connect you with families which have placed their children in the program you may be considering, and we have industry connections all over the country that can help you verify whether the program you are looking at is both well-run and the right fit.
What to Look For When You're Searching Online
The general rule of thumb for any family in the process of researching therapeutic boarding schools, residential treatment centers or wilderness therapy programs is trust, but verify. Trust that what the program says about their program is true, but verify it with third party sources, state agencies, and online resources.
State Licensing Make sure that the program you are researching is either licensed or has a strong governing body accepted by the state. Be aware that some states have less strict licensing than others.

If you are looking at a therapeutic program, make sure the license covers mental or behavioral health and not just education.
Ask for the state agency that licenses the program. Contact the agency to make sure their license is current. (Yes, programs operate on a lapsed or revoked license all the time).
If the program can't name the state agency under which it is licensed or refuses to provide the information, run away!
If the program is not licensed, operating in the state under an exemption, contact the state's Attorney General and request information regarding any public complaints made against the program.
Accreditation Check to see if the program is accredited by an independent accreditation body. While not necessarily an indicator of ethical operation or therapeutic effectiveness, accreditation can nonetheless ensure a level of confidence for parents that the program will maintain a safe environment for your teenager.

Mental and behavioral health accrediting bodies like JAHCO, CARF, or COA provide rigorous requirements for safety, procedures, and policies.
Teen Challenge is a non-profit religious accrediting body with basic educational and operating requirements and a strong emotional-growth curriculum. They are not a safety, procedure, or policy accrediting body, they rely on state laws and regulations to ensure the safety of residents.
Educational accrediting bodies such as AdvanceEd provide requirements for the educational methods and practices of a program that will allow high school credits to properly transfer in and out of the program.
If the program claims accreditation from any of these organizations (or any organization not listed here), contact the accrediting body and make sure that they are still accredited.
How Long Has the Program Been Around? Generally, programs that have been around for more than 10 years pretty much have things figured out. If the program is new, make sure that the staff have been working in the field for awhile, and that none of their staff members, owners or directors are operating under a fictitious name (yes, we've seen this happen before). Look up the staff names on the internet, and if anything pops up, ask the person directly about it rather than making assumptions. This industry can be pretty hard on good, well-intentioned, ethical people who have to deal with the wrath of some pretty unhealthy ex-residents for years, if not decades.
Criteria for Admission Make sure that the program you are looking at can actually address the problems your child is facing.

Ask about the criteria for admission, what kinds of problems the program can address, and where they excel.
Ask what it will take for your teenager to get kicked out of the program. If your teen is likely to do any of it, you probably need a tougher program.
Ask how many residents have been dismissed within the last six months. If the number is more than one, ask why.
Ask the program to describe the specific problems they had with the last resident they dismissed.
If the program will place your child without question or assessment, consider finding another program.
What About the Staff, Owners, Leadership? Are the staff actually qualified to do the work?

Ask for verification that the program has done background checks on all of its staff members.
Ask about staff qualifications, their degrees, credentials, their licenses, how long have they been doing this work?
Refund Policies (IMPORTANT!) Make sure you fully understand the refund policies of the program you are considering. We've seen many families get hit pretty hard by this.

Many programs require a large chunk of money up front, or the entire amount. Make sure that a line in your contract protects you from losing the entire amount in the unfortunate event of a failed placement.
Are You Reading a Lot of Negative Reviews? Some Things to Consider
Negative reviews online can sometimes be helpful, but you do need to take into account a few things. First, negative student reviews can often sound like horror stories because the student may have a bit of an axe to grind. Students who do not complete their program often hold very tightly to a significant amount of anger and resentment toward their parents, the program they were essentially forced to attend, and the world. They also often get groups of friends involved who are of the same mindset in an effort to harm the program they attended.
We're not saying that every negative student review is written out of spite — in fact, some reviews may be fully truthful and entirely heartbreaking. What we are saying is that it's important to be mindful of the writer, his or her motive, and their potential mental and behavioral health at the time of writing.
Second, keep in mind that a ton of positive reviews may be the result of unethical internet marketing tactics. Many programs hire firms in places like India to write glowing reviews. Be mindful of the fact that not every review is real.
Last, but not least, make sure that you're getting at least some personally-validated feedback. Your best source will always be a parent whom has had a child in the program you are considering within the last 9-12 months. Ask the program for parent references, professional references, and written testimonies from students. If the person has nothing but good to say about the program, make sure that they actually had a child attend the program within the last three years, because program operating quality can change drastically within a short amount of time. Ask how their student is doing now, because long-term results speak louder than words.