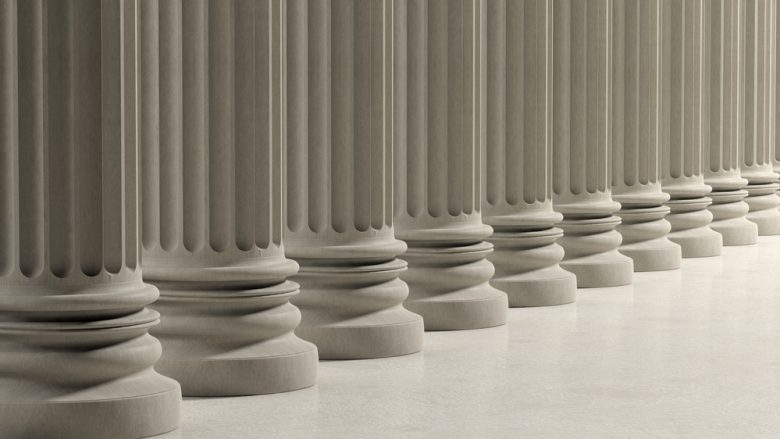 Not All Residential Treatment Programs for Struggling Teenagers Are Created Equal
With over 10 years of experience in the Therapeutic Boarding School, Residential Treatment Center, and Wilderness Therapy industry, we have seen some of the best programs in the country, as well as some of the worst. We have seen programs with strong leadership, well-organized staff and great programming, as well as programs with terrible leadership, disorganized staff and not-so-great programming.
In our efforts to find great Therapeutic Boarding Schools, Residential Treatment Centers, and Wilderness Therapy Programs for families with struggling teenagers, we have developed a set of "Essential Program Foundations" which help guide us in selecting the programs we are willing to suggest to parents. We hope that you find these useful as you begin your own research. We are aware that the process you are currently undertaking is stressful, difficult, and time-consuming. Many parents don't even know where to begin to get help for their teen. We hope that these foundations will help direct the kinds of questions you will ask the programs you will eventually be entrusting to care for your teenager.
Competency
LEADERSHIP: The program leaders and principals are qualified to run a program, and are well-rounded in their experience and training. The program leaders have or are pursuing management skills and training. The leadership has worked with teenagers and have a passion to do so. They understand the current cultural context for teenagers and have worked in the field for more than 5 years.
METHODS: The methods used in the program are well-tested and understood in general to be effective in treating the problems teenagers face. Evidence-based treatment as well as methods which are understood to have weathered the test of time are acceptable (structured environment, scriptural studies, emotional growth programs, etc.)
STAFF: The staff of the program are well-adjusted, well-trained, and qualified to do their work. Each staff member is placed appropriately into the role they are qualified to fulfill.
Accountability
OVERSIGHT: The program is accountable to some sort of oversight, whether it be a board, a governing body, a strong accrediting body, or licensing with the state. If under an exemption for state licensing, the program should have a strong governing and oversight body.
CHARACTER: The program operates under a set of ethical or moral principles which guide its decisions. The program has an ethical mandate to do the most good it possibly can do.
PURPOSE: The program is accountable to its mission and vision, and strives to maintain its operations within the confines of that mission and vision.
Communication
AVAILABILITY: The program has staff that is either available 24 hours a day, or available to return phone calls from parents within a 6-10 hour timeframe.
CONSISTENCY: The program is consistent in its communication with parents about how the program works, the goals of the program, what success looks like, what they can expect from their teenager, how problems are resolved, and how emergencies should be handled appropriately.
CLARITY: The program is clear, to the point, and unconfusing in its communication with parents. The program works continuously to remove any inconsistencies or unnecessary verbosity in its communications.
EMPATHY: The program has a common language and methods which communicate empathy for the families who are a part of their program. The program recognizes the position these families are in and works to give hope to parents for the future, rather than criticizing parents for their failings.
Consistency
METHOD: Treatment methods used in the program are consistent with measurable outcomes. Every student that enters the program goes through the same process and must reach specific goals in order to move forward in their program or treatment plan.
RESULTS: The program is consistent in its results and strives to maintain or improve its current level of results. The program knows what "success" looks like at the end of a student's stay.
TRAINING: The program maintains a regular training schedule and operates with the expectation that staff must be consistently trained to the point where they themselves can become trainers in order to maintain program consistency.
Unity
LEADERSHIP: The program's leaders are unified in their purpose, work well together, and are fully aligned with the program's vision and mission.
STAFF: The program's staff are in sync with leadership, as well as the heartbeat of the program, its purpose, mission and vision, while at the same time bringing their own unique qualities and strengths for the betterment of the program.
PARENTS: The parents the program serves understand the program, how it works, what to expect from their teenager, and why the program operates in the way that it does. Parents are unified with the program in providing a strong front for positive change in their teenager's life.
Planning
ACCEPTANCE GUIDELINES: The program has well-defined guidelines for the level of care it can or cannot provide. The program does not place just any teenager, but maintains a complete understanding of the problems the program can address and the level of care it can actually provide.
CONTINGENCY: The program has a set of complete contingency plans for problems that arise or emergency situations, classified from the most likely to the most unlikely. The program has a communication plan for situations which require parental intervention. When a new problem arises which does not have a contingency plan, a new plan is created and written down.
POLICIES & PROCEDURES: The program has a complete policies and procedures handbook for leadership and staff, which is made available to parents upon request.
Collaboration
OPEN INQUIRY: The program leaders and staff are willing to ask questions. They are willing to inquire of others as to how to make the program better, and willing to admit that the way they are currently operating may need to change.
CONTINUAL IMPROVEMENT: The program operates under the assumption that it can always improve, gain new knowledge, and grow from others' experiences, successes, and failures.
ANTI-COMPETETIVE: The program is willing to share methods, ideas, and collaborate with like-minded people in order to serve families rather than serve their program. The program has a mindset that if you cannot help a particular family, you are willing to help them find a more appropriate placement.
Our Commitment to Excellence
The Envoy Group is committed to only working with excellent programs. We have traveled across the country, visited programs, met staff, leadership, and owners, and we receive regular feedback from parents whom have placed their child at our suggestion. If you don't know which Therapeutic Boarding School, Residential Treatment Center, or Wilderness Therapy Program may be a good fit for your struggling teenager, we can help you. We offer our expertise, help and suggestions at no cost and absolutely zero obligation. Please do not hesitate to contact us for help in your search!