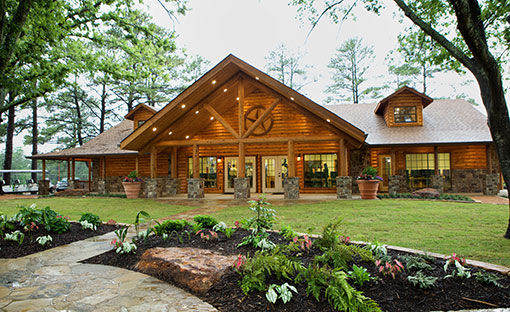 The Therapeutic Boarding School Industry Can Be Hard to Navigate, We're Here to Help
The Envoy Group offers unique value to families who have reached the end of their ability to help their struggling teenager at home. We have over 10 years of experience in the therapeutic boarding school industry, and have helped nearly 50,000 families as of the writing of this article. We consider it our privilege to help families in any way we can, regardless of their ability to afford a program.
We Have Visited Over 70 Campuses Across the Country
We have spent a lot of time traveling around the country over the last few years, visiting programs and meeting owners, directors, and staff. We've visited great, flourishing programs with strong leadership, excellent results and happy families, as well as programs with weak leadership, unorganized staff and not-so-great policies. We strive to only work with excellent programs. Having seen both good programs and bad, we hope to be able to sort out which programs are possibly going to do the most good for your teenager. If we think a certain program doesn't fit your child, we will not suggest it, plain and simple. If you can't decide between one program or another, we can help you sort out which program is going to be the strongest for your child.
Since we have been to these campuses, we can tell you all about them, so feel free to ask us about the campus grounds!
We Hear What You Are Experiencing from Other Families… All Day, Every Day.
Our staff spends most of their time on the phone, emailing, or texting with parents who need help finding an appropriate therapeutic boarding school for their teenager. We have heard pretty much every kind of unacceptable behavior or activity under the sun from good parents who are lost as to how to help their child. You may not be aware of certain behavior patterns your child may be exhibiting, so we try to ask questions that help parents sort out what may be driving some of the underlying behavior. It may be past physical/emotional abuse, grief/loss, or underlying mental health issues, or maybe it's just that you have a teenager who needs direction. While we are not therapists or doctors, we may be able to point to some resources that will potentially help you better understand what's going on with your teenager.
We Can Connect You With Appropriate Program Staff
Our organization is all about "deep relationships," meaning that we interact very closely with the people and programs with whom we work. We can connect you with the right people you need to speak with in order to make the admissions process easier. We also have director's phone numbers and email addresses if you would like to speak directly to a director. Therapeutic boarding school staffers are very busy people, but they know very well that when we're calling, it's important.
We Can Connect You With Professional Transport Agents
We have a few transport agents whom we like, and we suggest them to parents who are looking to move their teen out of the home in a professional manner. If you're not sure you can get your teen to a program easily or without them running, a professional transport agent is going to be your best bet.
Have Your Child in a Program Currently? Need to Transfer? We Can Help!
We know how heart-wrenching and stressful it can be when you get a call from the program where your teen is currently boarding, telling you that they are dismissing your teen within 48 hours. We help families through the transfer process on a regular basis, helping parents find programs at a comparable price or with better supervision. Our hope is that you can breathe easier understanding that our knowledge will help you through this transition.
We Make Being Trustworthy One of Our Highest Priorities
One of the problems we constantly see in the therapeutic boarding school world is a lack of integrity and weak ethics. Our goal is to push the industry toward a healthier, more open, and less competitive atmosphere built around helping the families we serve as highest priority rather than making money. We think we've found a way to do that successfully.
Our hope is that we can help you in any way we possibly can, that you can trust our knowledge and experience, and that we can do it with integrity. Our services are 100% FREE, and as such families are under no obligation whatsoever to heed our suggestions. If you need help, please call us today, we'll be happy to speak with you and help you in any way we possibly can, even if you just need a shoulder to cry on.